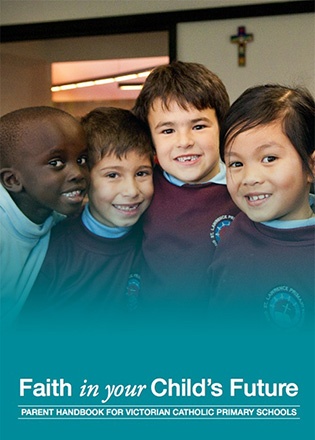 Each Catholic primary school belongs to a parish and is a vital part of the parish community as well as a significant presence in the local community. As a welcoming school community each school provides an inclusive and safe environment focused on your child's wellbeing, achievement, challenge, creativity and enjoyment.
With highly qualified and caring teachers committed to the practice and celebration of Christian values, Catholic schools provide religious education and opportunities for faith development in communities where prayer and sacramental celebrations are integral to life. Students are encouraged to engage in civic and public life, involving community service and working for social justice.
Our schools encourage parent involvement, so that together we can create an environment of mutual respect, ensure timely and effective communication and enable participation in consultation on matters of parental concern.
The Catholic Education Commission of Victoria has published the following booklet to assist you prepare for enrolling your child in a Catholic primary school.