Over the next 18 months, while we continue to renew our curriculum, we will also renew how we go about communicating your child's achievements and progress.  Both of these actions need to go hand in hand.
---
At the end of each semester our process for communicating your child's achievement and progress will combine three connected parts, each of which will help to build a fuller picture of your child's learning.
These are the:
Written semester report
Learner profile
Celebration of learning conversation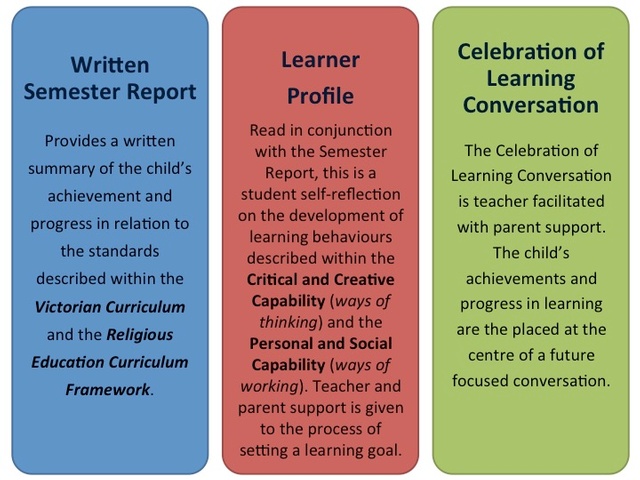 The purpose of these communications is to support and improve learning. It is designed to be an on-going process which provides clear information on a child's strengths, areas for development and specifically what needs to be done to ensure continued progress and improved standards of achievement.
As much as possible we want the children to be involved in the process through ongoing reflection and dialogue about their learning. It is also important that the process fully involves and values the role of parents as parental engagement has a significant impact on learners' progress.