'Parents have a particularly important part to play in the educating community, since it is to them that the primary and natural responsibility for their children's education belongs'. 
(The Catholic School on the Threshold of the Third Millennium. 1997)
Learning by the Power of Three
At Good Samaritan we don't just enrol the child; we enrol the whole family!
Our vision of learning and revelation is brought to life when children, their families and school staff work in partnership to support every child to achieve success.
We call this learning relationship Learning by the Power of Three.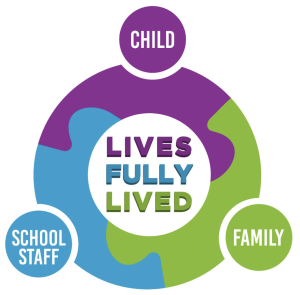 We seek to build a culture of learning together through collaboration, partnerships and life-giving relationships that enable all to flourish.
We are committed to:
Building community and identity

Consultative decision-making

Family Learning Conversations

Connecting learning at home and at school

Recognising the role of the family

Collaborating beyond the school

Home visits