Five Learning Villages have been established to serve both as the learning and pastoral base for each child, as well as a professional learning community for the staff team. Each Village is the focal point of our improvement initiatives as we work to ensure quality teaching and deep learning for every child.
We envisage that each child's pilgrimage of learning and revelation will have them pass through Learning Villages that are developmentally appropriate for their age and stage of learning. As such, each child will experience a variety of learning environments of ever increasing complexity and challenge, fostering creativity, promoting strong interpersonal relationships and stimulating excitement and wonder for the world around them.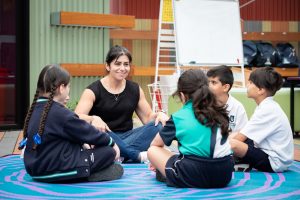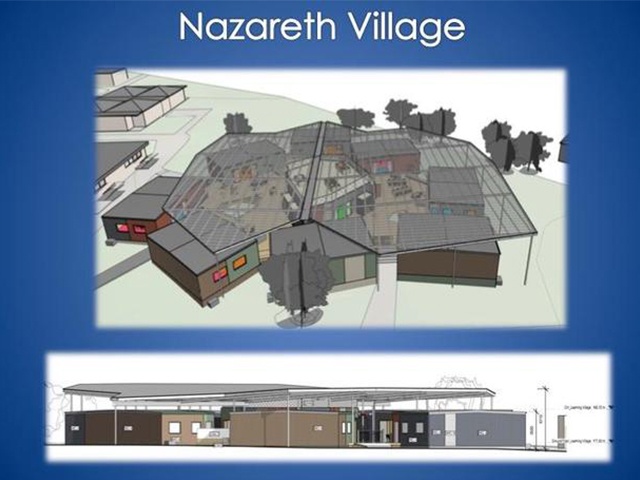 The design of each Learning Village allows for a variety of learning environments that range from traditional teaching spaces to informal collaborative teaching modes, striving for educational excellence in an inspiring and motivating atmosphere.
Innovative and flexible design promotes a variety of teaching methods encouraging the growth of the individual's learning and development in different ways and at different rates.
Each Learning Village has been named after an important geographical setting that Christ visited during his pilgrimage on earth.
Foundation: Jordan Village
Years 1 & 2: Nazareth Village
Years 3 & 4: Bethany Village
Years 5 & 6: Emmaus Village
Local Community: Jericho Village
Within each Village we are establishing a unique personality that, inspired by the example of Christ, confidently articulates a vibrant expression of faith, life and culture.
Each Learning Village provides a safe, caring and stimulating environment that provides an educational experience that enables students to be active learners, to communicate effectively, to solve authentic problems, to think critically, to work in teams and to act responsibly.